Best price in the last 30 days: 63,00€
Promotion valid from 2023-11-28 to 2023-12-31
Textured printed and lined swimsuit. Braid straps, adjustable. Gathers around the waist and bottom with a subtle frill.

Outer: 90% Polyester 10% Elastane
Lining: 84% Recycled Polyamide 16% Elastane

DELICATE GARMENT
Do not use a washing machine, dryer or dry-cleaner, to avoid thread pulling, pilling, colour loss, dyeing, shrinking or enlargement of the garment.
Hand wash each garment individually.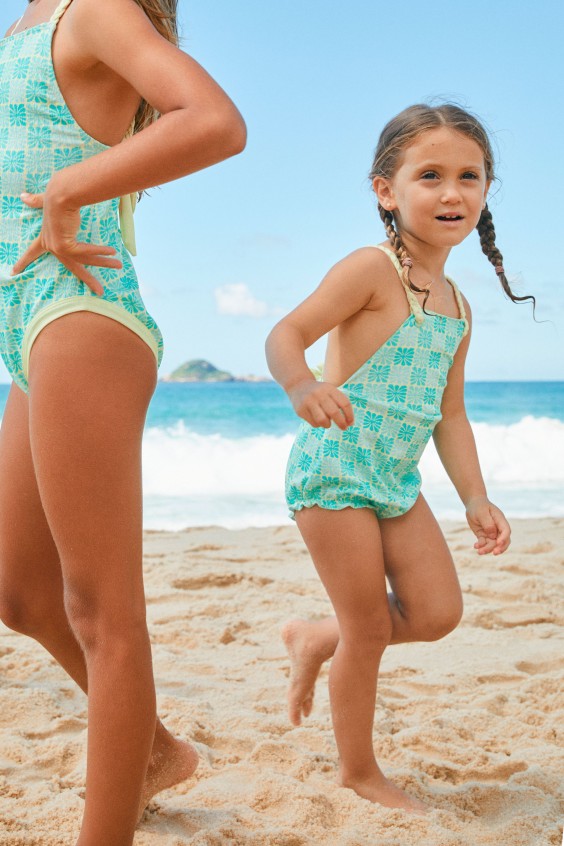 Search this Store
Ref: K23-006.VERDEÁGUA
Size: