Ref: A23-102.MULTICORVERDE
Quilted vanity case with floral print. With zip fastening and two lateral straps.
Size: 29 x 23 cm.

Outer: 95% Polyester 5% Spandex
Lining: 100% Cotton

DELICATE GARMENT:
Do not use a washing machine, dryer or dry-cleaner, to avoid pilling, colour loss, dyeing, shrinking or enlargement of the garment.
Hand wash each garment individually in cold running water.
Never use products with chlorine bleach.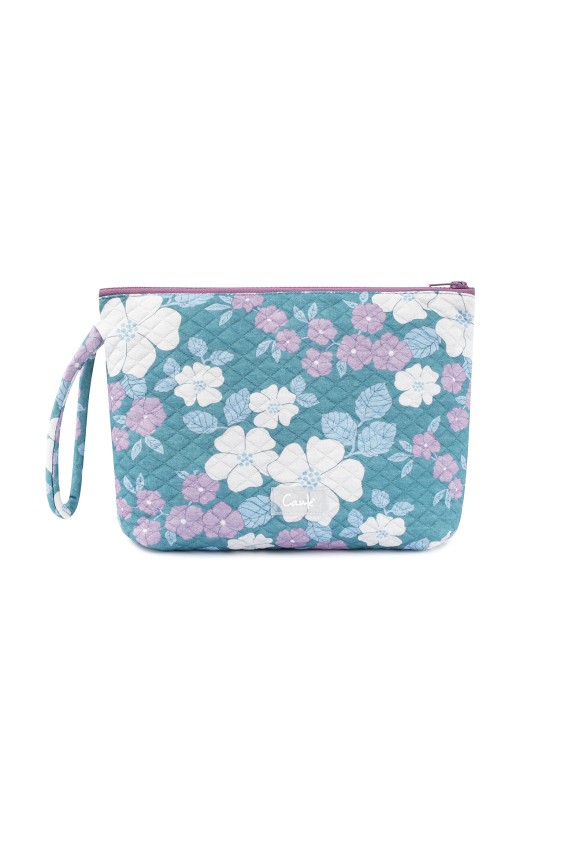 Search this Store
Ref: A23-102.MULTICORVERDE
Size: