Beach bag in 100% cotton towel with Cantê exclusive design, Lined. Wide strap. Measurements: 40x34x18cm (LxHxW)

Wash it in the washing machine at 30º.
While washing it don´t mix it with other colors/tones.
Don´t use the drying machine.
Never use products with chlorine bleach.
Iron at low temperature (maximum 100°C).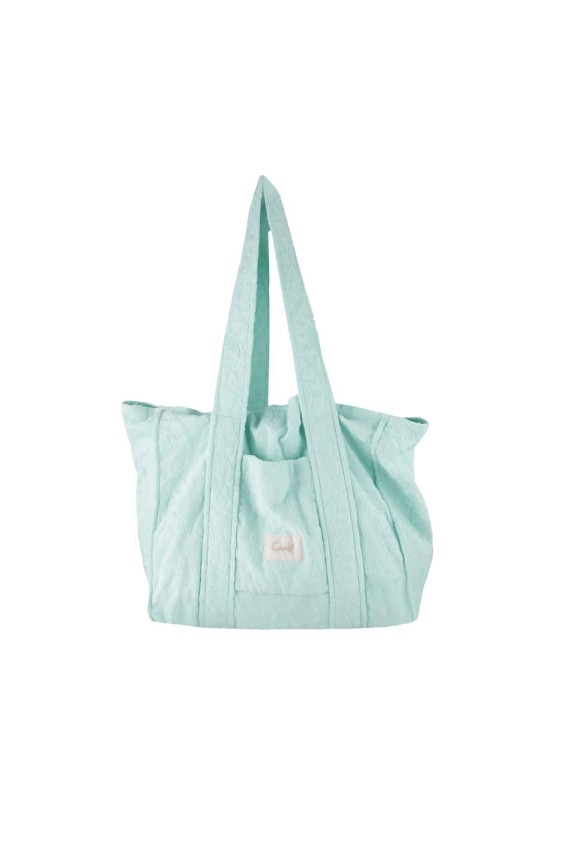 Search this Store
Ref: A23-008.VERDECLARO
Size: